No matter automated or manual, there are a few main rules in product photography: quality, consistency and time- saving.
As a company with many years of experience in providing solutions for automated content creation for e-commerce, we decided to make a comparison of two different types of product photography: manual and automated.
Background removal
Our first test is focusing on background removal – this functionality is essential for our clients. Thanks to it, we can use one picture in several places like your store or Amazon or eBay-style shopping platform – each time with a different background colour.
Manual product photography
We have asked a professional photographer with extensive experience in product photography to shot images of a white shoe and to remove the background in Photoshop.
Our photographer has used:
the popular and most often chosen by product photographers model of a full-frame camera – CANON 6D + Canon 24-105 mm f/4 L EF IS USM lens,
a standard shadowless table,
classic flash units, set on the sides and configured to obtain contrast lighting,
Photoshop.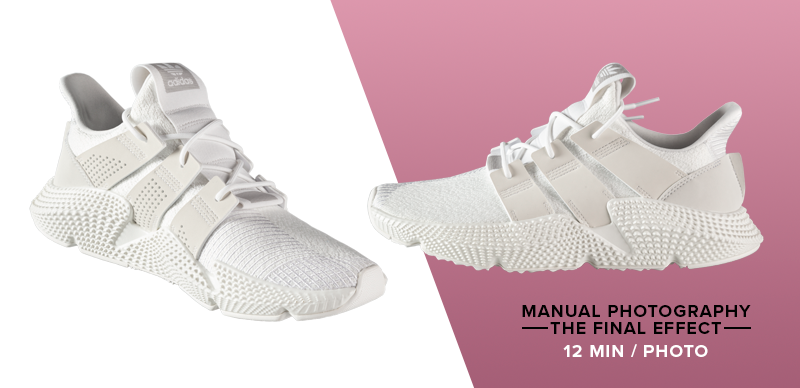 Automated product photography
In the second part, we took pictures of the same product but in one of our automated product photography devices.
Our photo – operator has used:
Alphashot XL Pro v2 device which is designed for shoes, bags and other medium sized product
Orbitvu Station – powerful software that secures the whole content production process and removes background while taking photos (it can also automatically give names for the files and send them directly to more than one server)
Canon 6D + Canon 24-105 mm f/4 L EF IS USM lens.
Comparison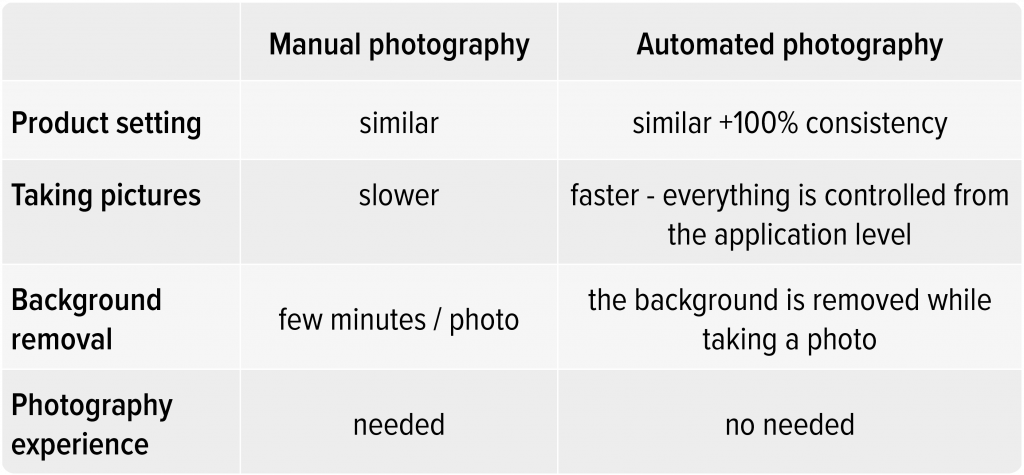 Beyond doubt, both manual and automated product photography has some advantages and disadvantages. Automated one is faster and gives you consistent visual content while using the traditional studio, sometimes you can achieve better quality, but only if you have strong photographic knowledge and experience.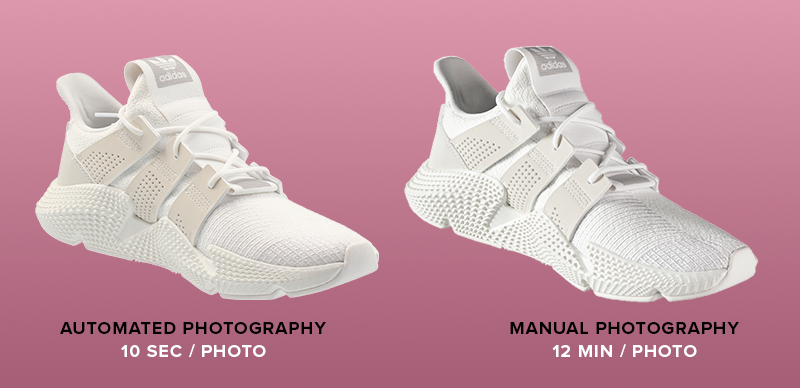 ---
Check out the Automated vs Manual video:
---
Final product images in full resolution:
(Save on your computer to see pictures in full size)
Manual photography: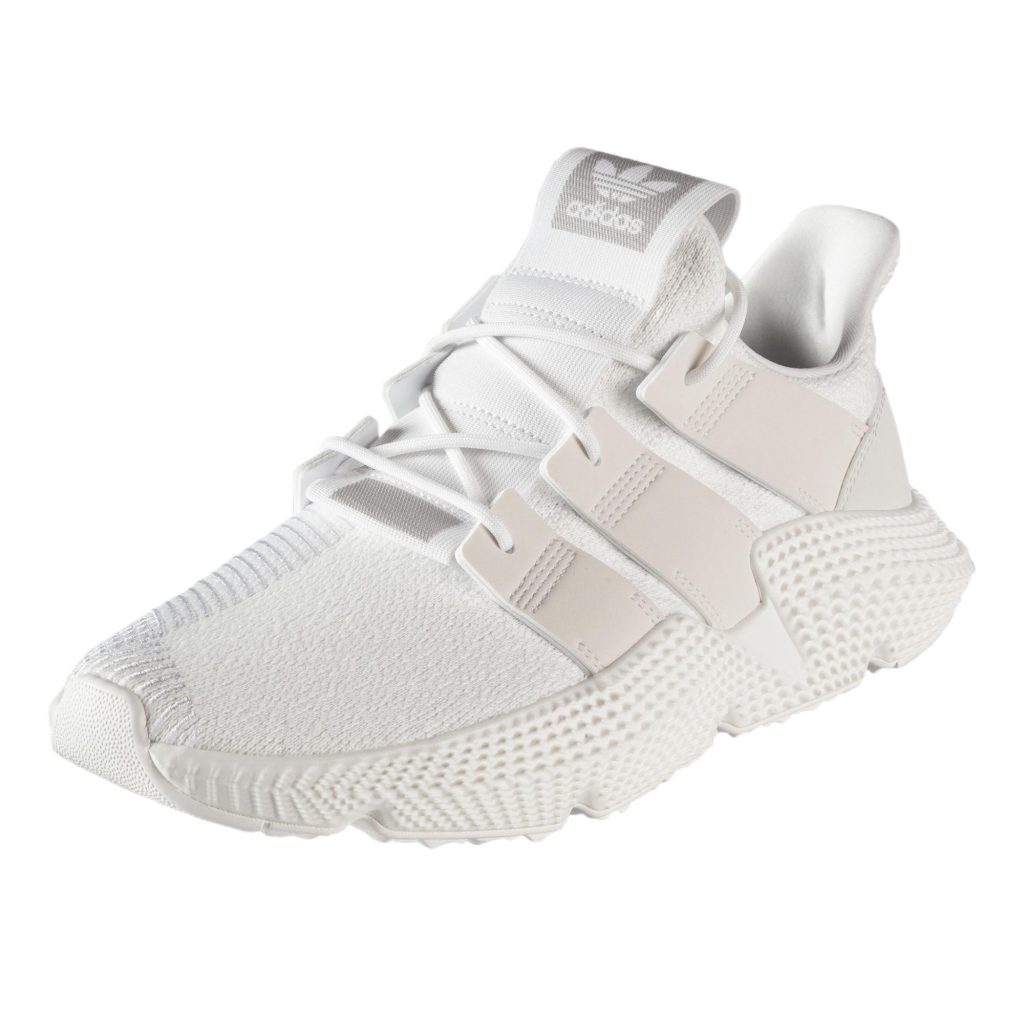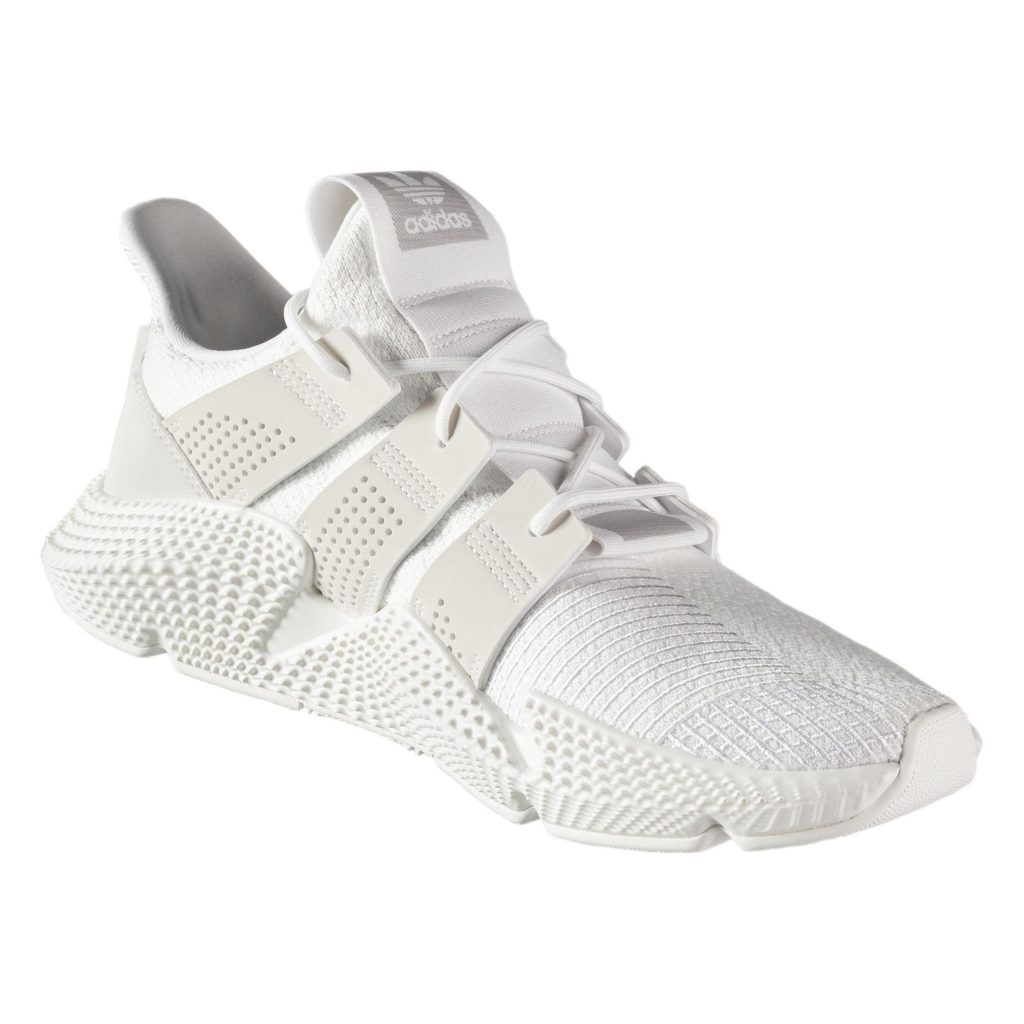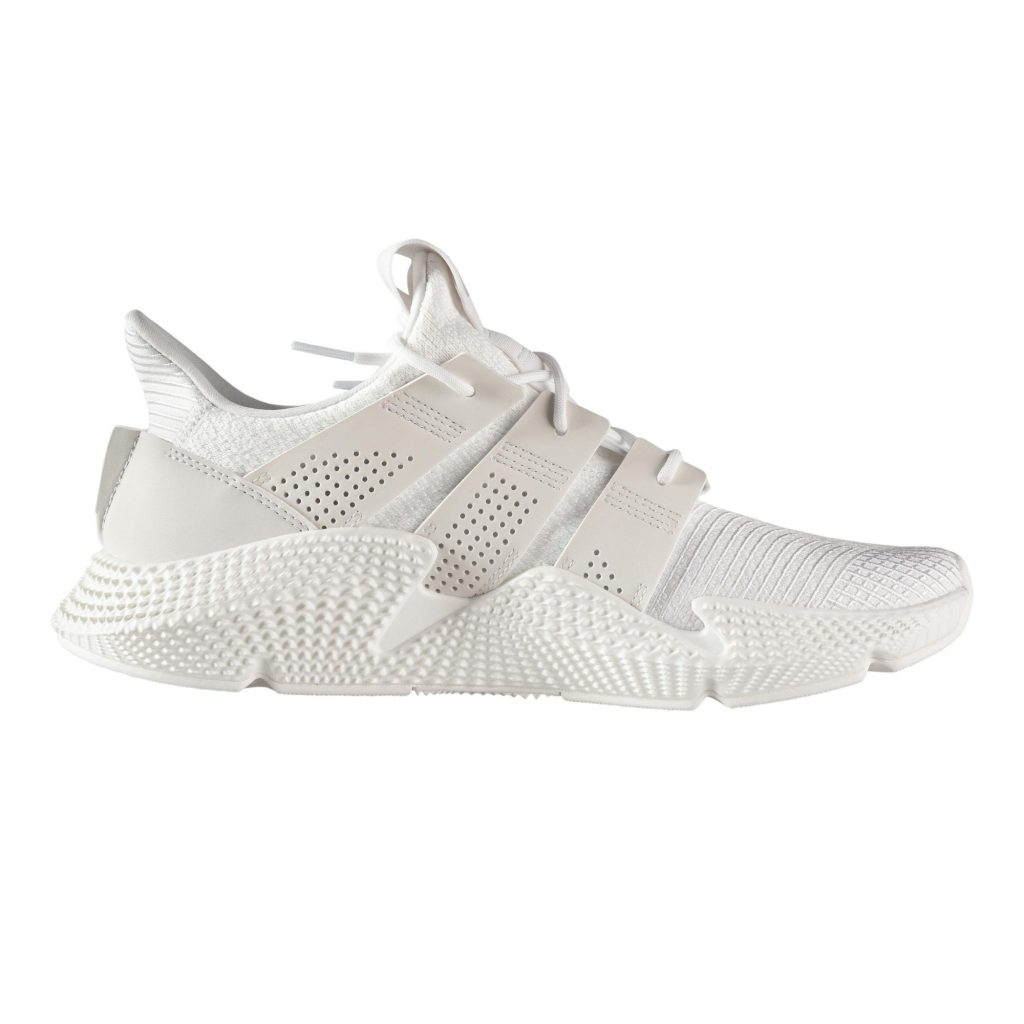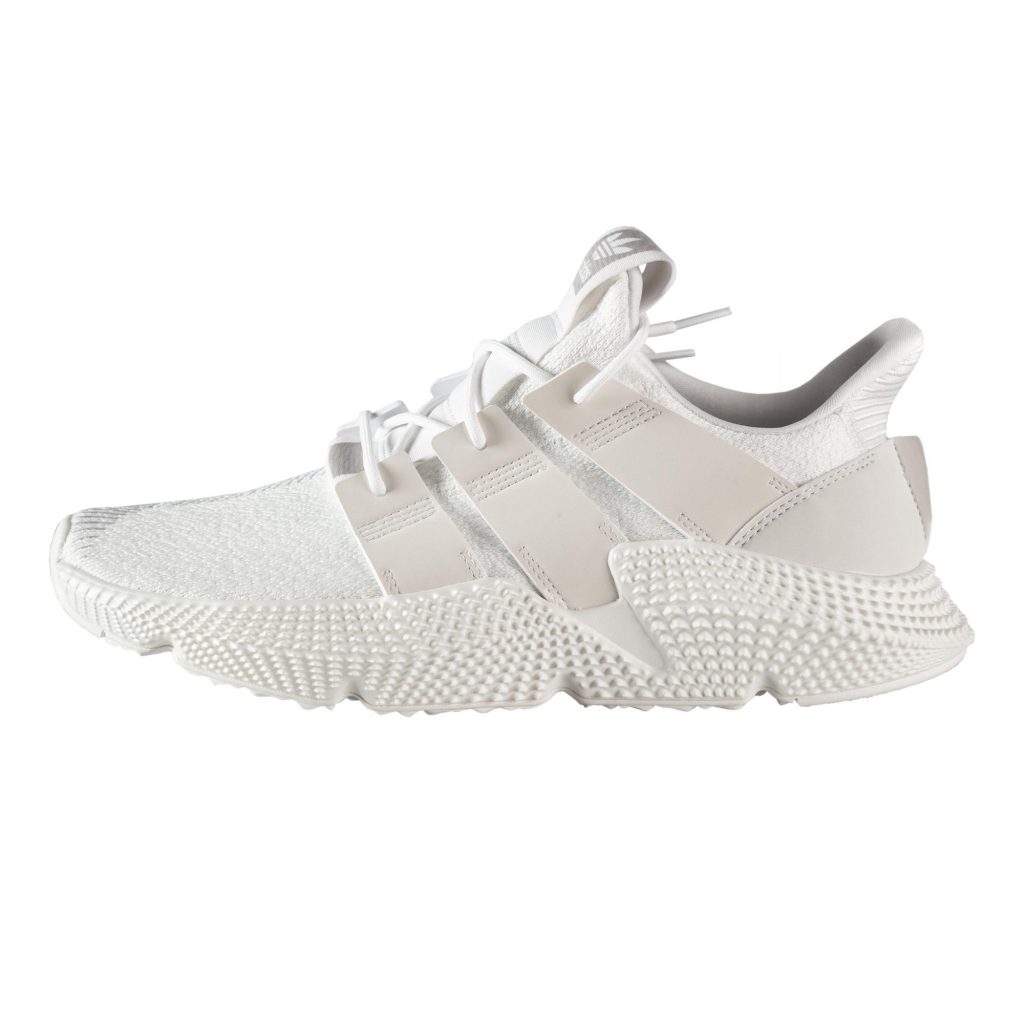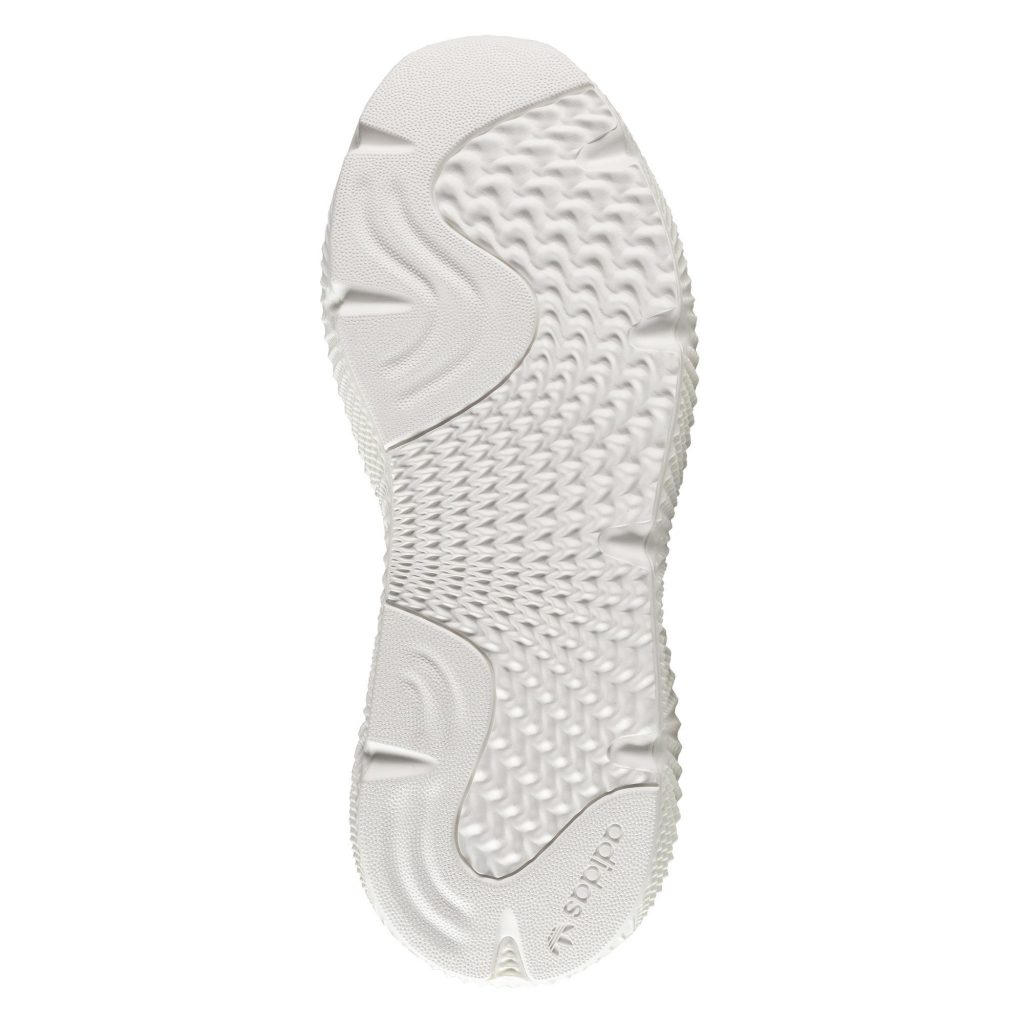 Automated photography: